H1.Jack, The Game
16 Feb 2022 - Posted by Luca Carettoni
As crazy as it sounds, we're releasing a casual free-to-play mobile auto-battler for Android and iOS. We're not changing line of business - just having fun with computers!
We believe that the greatest learning lessons come from outside your comfort zone, so whether it is a security audit or a new side hustle we're always challenging ourself to improve the craft.
During the fall of 2019, we embarked on a pretty ambitious goal despite the virtually zero experience in game design. We partnered with a small game studio that was just getting started and decided to combine forces to design and develop a casual mobile game set in the *cyber* space. After many prototypes and changes of direction, we spent a good portion of 2020 spare time to work on the core mechanics and graphics. Unfortunately, the limited time and budget further delayed beta testing and the final release. Making a game is no joke, especially when it is a combined side project for two thriving businesses.
Despite all, we're happy to announce the release of H1.Jack for Android and iOS as a free-to-play with no advertisement. We hope you'll enjoy the game in between your commutes and lunch breaks!
No malware included.
H1.Jack is a casual mobile auto-battler inspired by cyber security events. Start from the very bottom and spend your money and fame in gaining new techniques and exploits. Heartbleed or Shellshock won't be enough!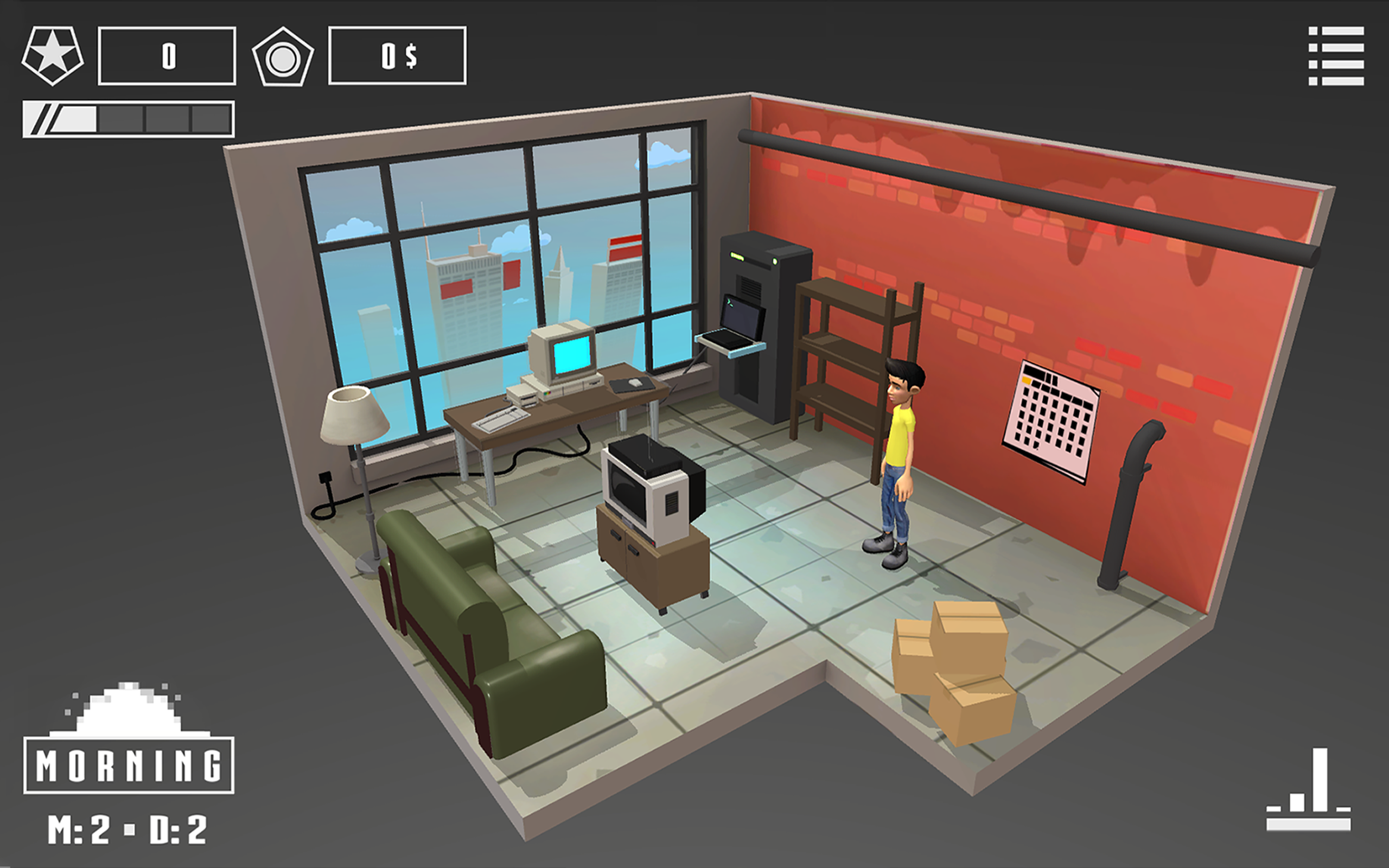 While playing, you might end up talking to John or Luca.

Our monsters are procedurally generated, meaning there will be tons of unique systems, apps, malware and bots to hack. Battle levels are also dynamically generated. If you want a sneak peek, check out the trailer: